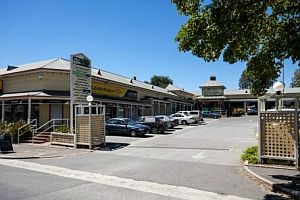 Balhannah Junction Shopping Centre 8 / 84 Onkaparinga Valley
We apologize as some weeks opening hours may vary-due to staff shortage
Mon 9 am – 5pm
Tue 9 am – 5pm

Wed – Closed

Thurs 9am – 5pm
Fri 9am – 5pm
Sat by – appoint
balhannah@riverside-eye-care.com
We offer broad scope eye care services ranging from therapeutic eye disease management, glaucoma care, age related maculopathy assessments, dry eye management, spectacle prescription checks, advice on eye disorders, binocular eye coordination disorders, assessments of children with learning difficulties, contact lens fittings, monitoring of diabetic retinopathy .
Our Optometrist has over 25 years experience in dealing with eye problems. At Adelaide Hills Optometrists officially called Riverside Eye Care – Balhannah, you will be welcomed by friendly staff, find convenient car parking, and if you are after eyewear products see us to view our unique collections. Your local Adelaide Hills Optometry Clinic in Balhannah. Locally owned and operated family business, supporting the local community. We also service townships of Oakbank, Woodside, Lobethal, Bridgewater, Littlehampton, Nairne, Mount Barker, Mount Torrens, Summertown and Gumeracha.
Visit the local cafes, indulge in the kaleidoscope of colours that the heartbeat of Adelaide Hills bestows, and come in to see us !