Casual position October 2020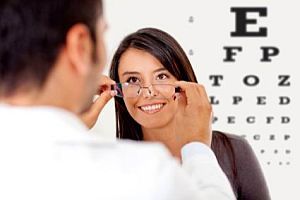 Retail Sales  /  Medical Pre Testing  / Practice Operations
We are very proud of the set of services our business offers, from health care management to customized visual aids delivery, to positively influence the welfare of our patients, and as such keep our eyes open to new talent prepared to embrace this view. If you would like to step into this position in some capacity we would like to hear from you.
1/We are offering 1-2 casual days per week, which involves travel between  2 practices as required, likely  based at Balhannah.
The  position has a requirement  for a set of skills , please see below;
computer literacy
excellent retail sales experience /merchandising skills
great communication skills
presentable/reliable/ good team player
have good time management
have initiative/are enthusiastic/passionate about high level service
know how to build rapport
have interest and show self-initiative in learning more about eye health care and aspects of retail
handle daily practice operations
understand KPIs
certificate in retail operations & or  business management an advantage
optical dispensing experience an advantage
positive and enthusiastic attitude is a must
need to be a fast learner
We would like to hear from you. Post your resume addressed confidential to Management Team  Attention;  " Management ", inside this Account ;  admin@riverside-eye-care.com  We treat all your details in strictest confidence.