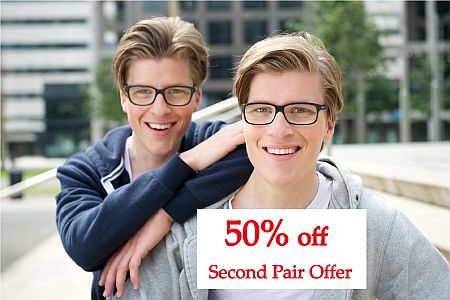 Fifty 50% percent  Offer applies when two pairs of spectacles are purchased at the same time. The offer applies to the prescription belonging to the same customer. The offer can include any lens type combination; bifocal ,multifocal, or single vision lenses. The purchase includes both frames and lenses. The 50% discount is applied to the less expensive pair. This discount is not applicable to any other offer we may run in the store.
Health fund rebates can be claimed on both pair of spectacles.
Patient must have a valid spectacle prescription.